From 28th to 31st August, 2016, the 8th national volcanological Conference was held in Moon Town, a beautiful town located in Zhalantun City, Inner Mongolia.
The conference, with the topic of "Volcanism: Resource and Environmental Responses", was sponsored by the Volcanology and Chemistry of the Earth's Interior Board in Chinese Society for Mineralogy, Petrology and Geochemistry (CSMPG), together with the Volcanology Board in China Association for Disaster Prevention (CADP) and the China Committee in International Association of Volcanology and Chemistry of the Earth's Interior (IAVCEI), and conducted by the State Key Laboratory of Isotope Geochemistry, Guangzhou Institute of Geochemistry, China Academy of Sciences (CAS).
Volcanism, a mechanism occurred in the interior of Earth, plays a significant role in environmental change and development of human civilizations. Consequently, it draws growing public concerns. China has launched the research and surveillance of active volcanoes since 1990s and seven national volcanological conferences were held subsequently since 1993, which promoted China's scientific study and application of volcanism greatly.
All the members in Rocking Mantle Group, under the lead of professor Chen, attended the 8th conference. During the conference, professor Chen gave a report titled "Lithospheric Mantle's Role in the Genesis of Cenozoic Basalts in NE China". The report, which exhibited the latest research achievements in the genesis of Cenozoic basalts in NE China and discussed the newest advances of the "Lid Effect", has raised wide concerns among the peers.
The group members also attended the post-conference field trip organized by the Conference Affairs, which includes investigation sites such as the Moon Crater Lake, Tongxin Crater Lake, Basaltic Rock Sea, Volcanic Bear Rock and Volcanic Fresco.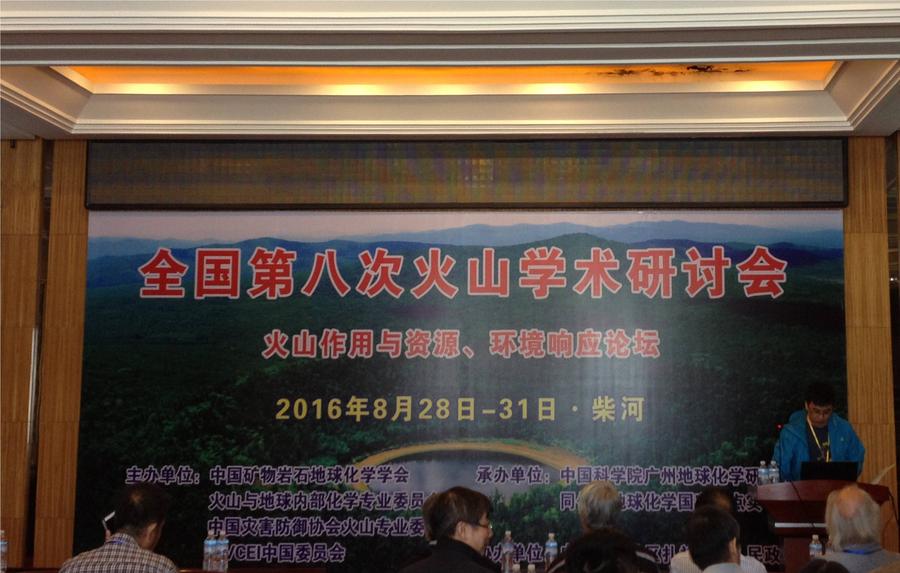 The 8th National Volcanological Conference Was Held in Chaihe-Moon Town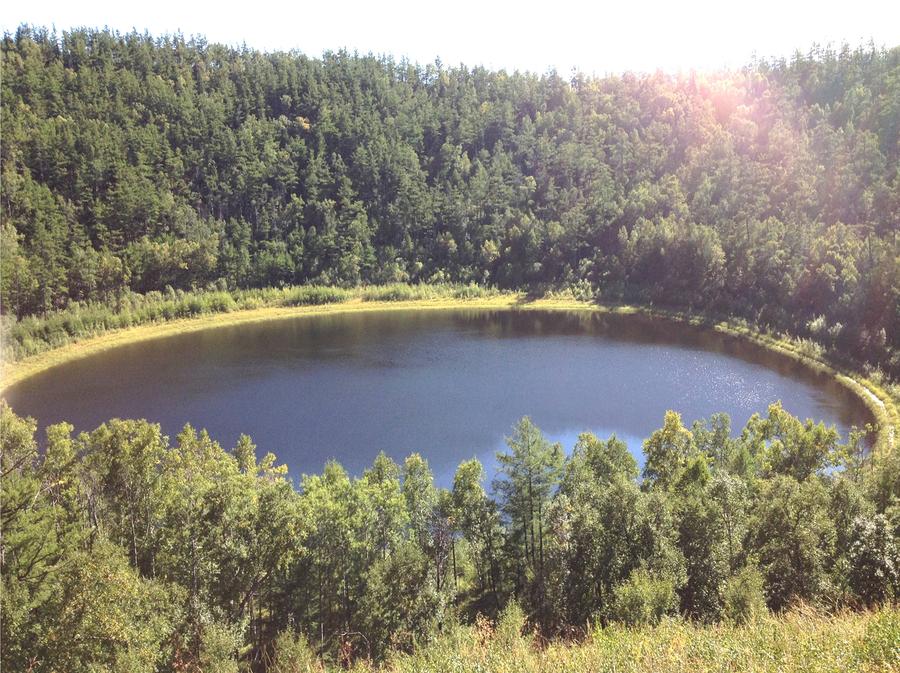 The Moon Crater Lake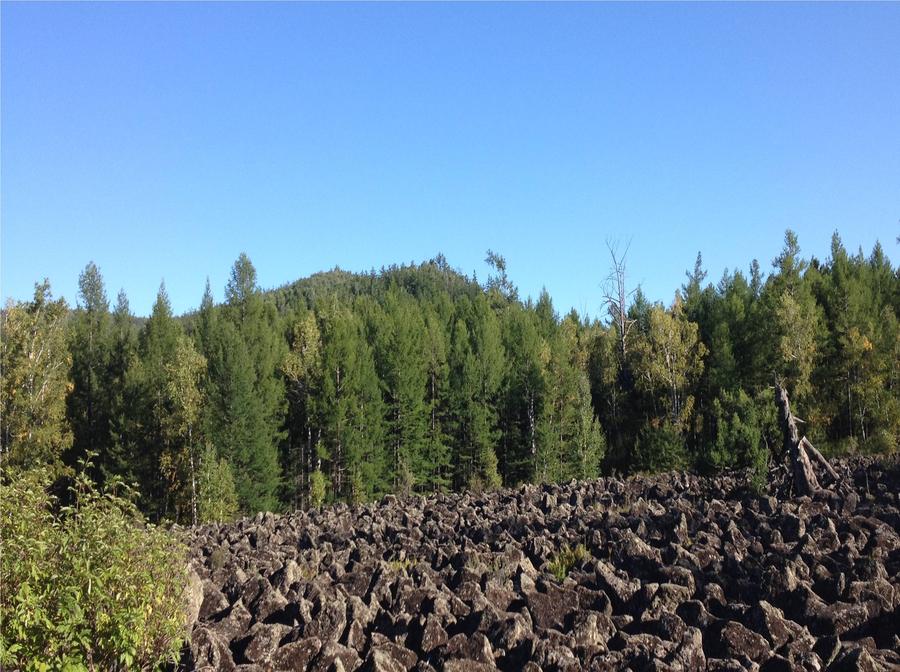 Volcanic Rock Sea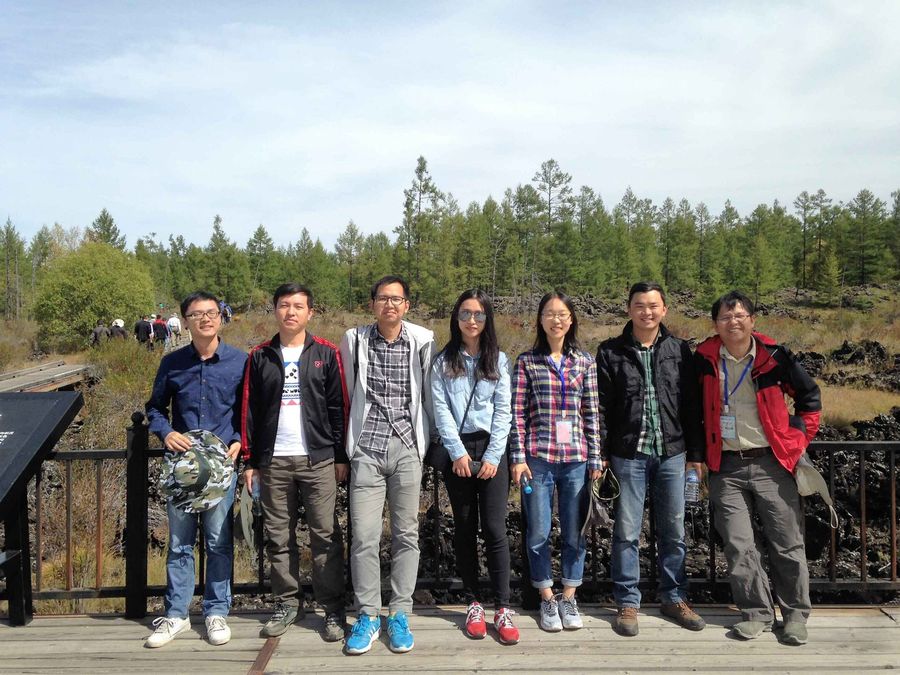 Group photo taken near the Buteha Crater Lake