In the morning of 23rd Nov, 2018, Ph.D.Candidate Yuan Zhong defended his doctoral dissertation in Room A205, Zhugongshan Building, NJU.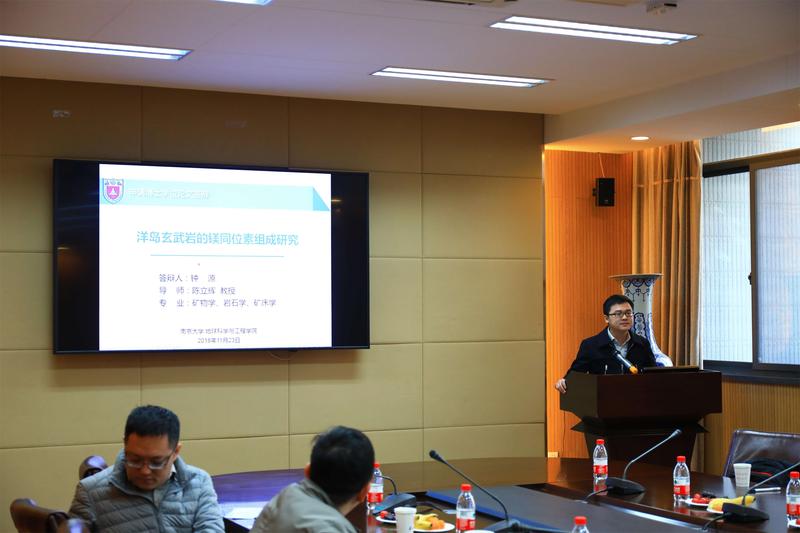 The thesis defense committee members were Prof.Xi-Sheng Xu, Jian-Sheng Qiu, Xiao-Zhi Yang from NJU, Prof. Sheng-Ao Liu from China University of Geosciences, Beijing and Researcher Guo-Liang Zhang from Institute of Oceanology, China Academy of Sciences with Prof. Xu as the chairman and A.P. Gang Zeng as the secretary. Zhong's Ph.D. supervisor, Prof. Li-Hui Chenattended this defense together with all members of Rockingmantle Group. Basedon his doctoral thesis "The Magnesium Isotopic Composition of Ocean Island Basalts", Zhong answered the questions raised by the committee quite well.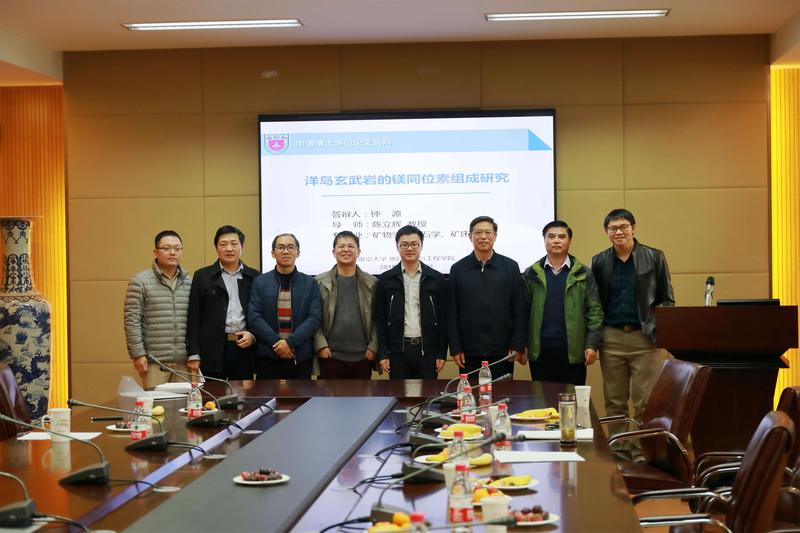 After the discussion among the thesis defense committee, the doctorate wasunanimously conferred on Zhong.